Active holidays in South Tyrol
Farm holiday in Terento / Val Pusteria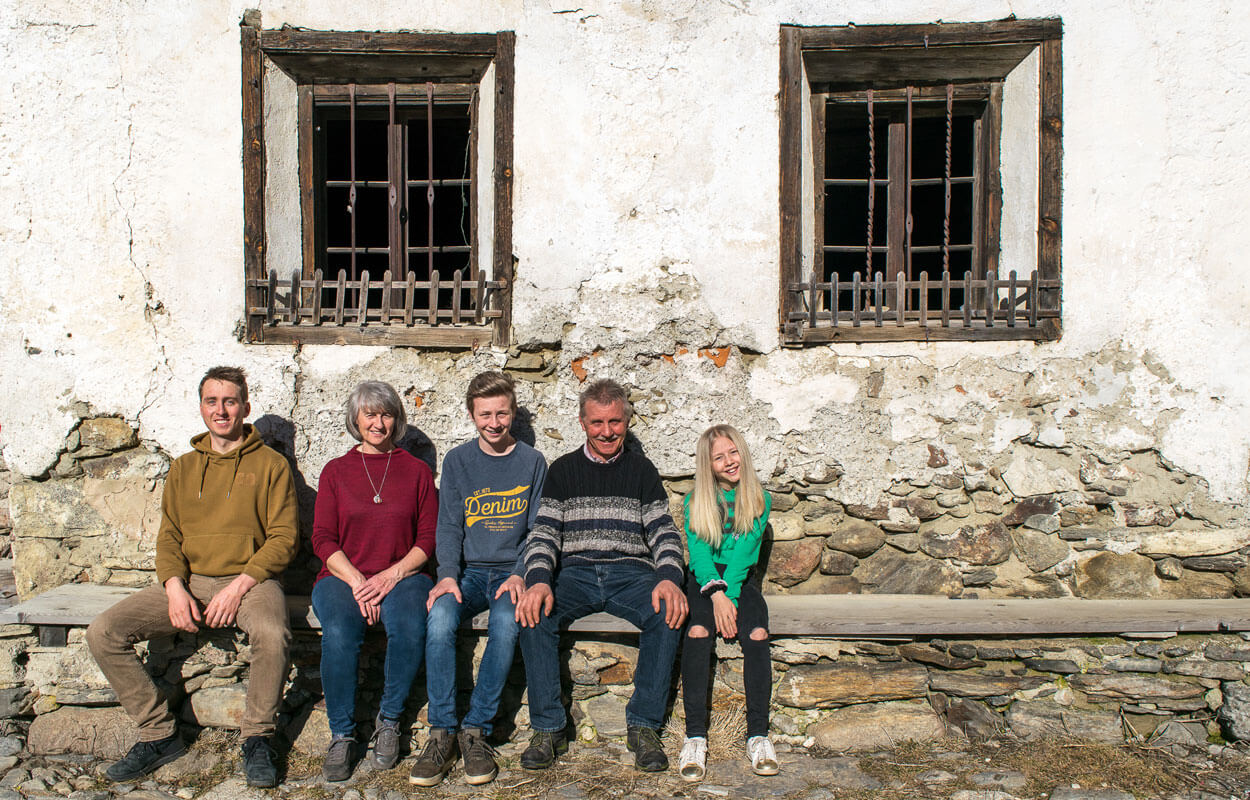 You will already love the beginning of your farm holidays, when travelling through the picturesque alpine landscape of South Tyrol. Look forward already now to an active holiday in South Tyrol, and once you arrived at the family farm in Terento, you will feel nothing but pure joy! The mountain farm of your host family Feichter is located close to the idyllic village of Terento, and the heavenly peace that you will experience here, promises an active holiday in South Tyrol – at its best. The feeling of being part of a landscape setting that you normally only see in travel brochures will definitely put a satisfied smile on your face
Comfortable holiday apartments
for relaxing farm holidays
The holiday apartments in our family farm are all lovingly furnished and are situated in the heart of a natural paradise – the Val Pusteria. As you enter you will feel immediately at home and fiddle. The view from the balconies offers a beautiful vista over the majestic mountain scenery. The cosy kitchen is the focal point of domestic life. The comfortable bedrooms with fluffy duvets guarantee sweet dreams. The modern bathroom with toilet will soon turn into your own private spa area.
Apartment "Margerite"
about 45 m² for 4 to 5 persons
Apartment "Sonnenblume"
about 90 m² for 4 to 7 persons
Summer and winter active holidays in Terento / Val Pusteria
Farm holiday in Terento / Val Pusteria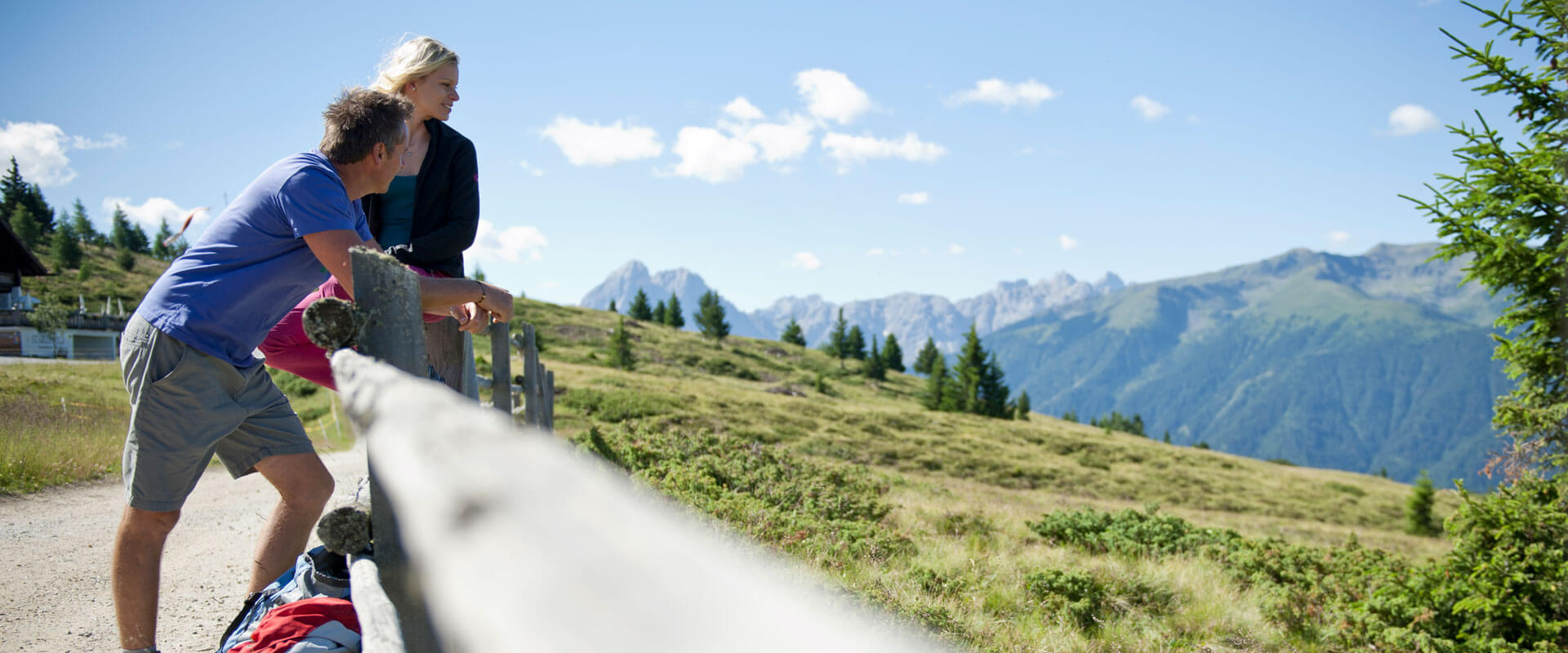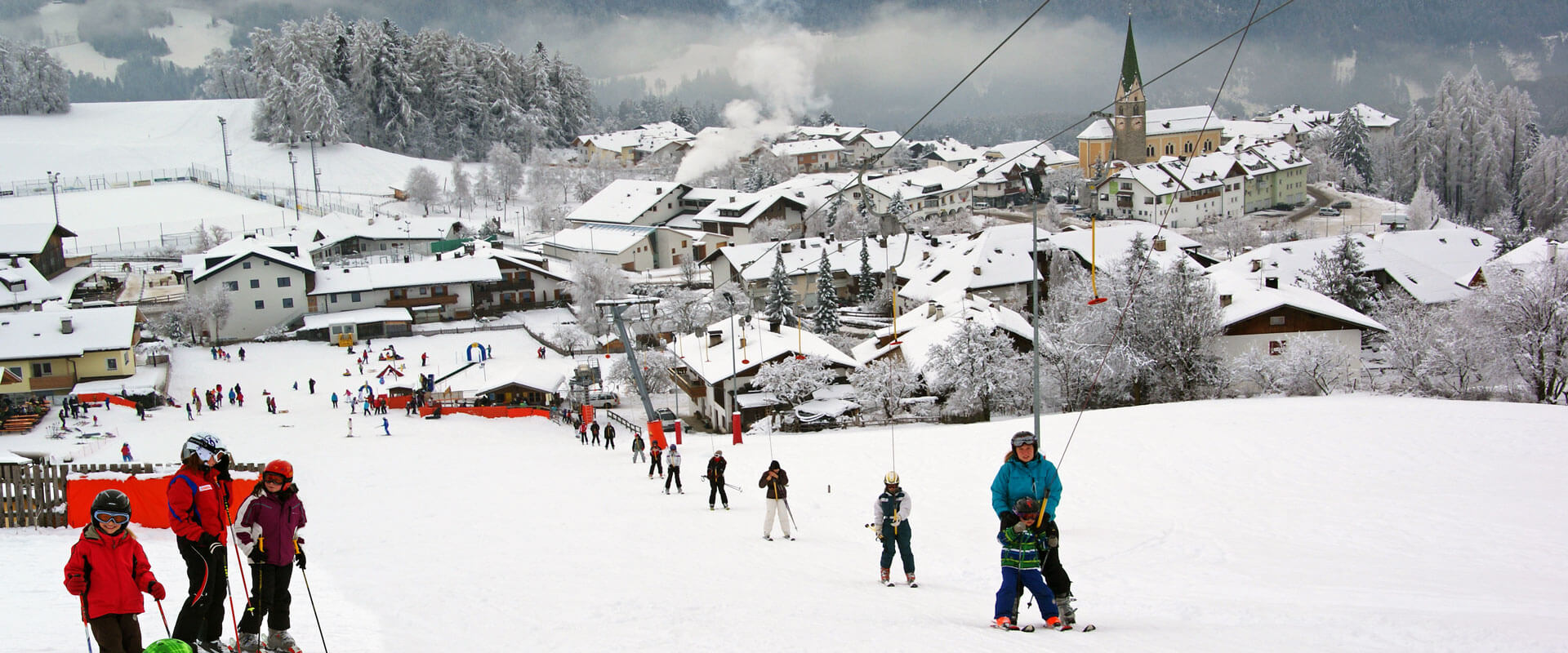 Active holidays, South Tyrol and Terento go hand in hand! The different holiday seasons offer various opportunities for outdoor activities. In the summer, it is mainly hikers and mountain bikers who love spending their holidays on the farm Tötscherhof in Terento. In the winter, the Pusteria Valley transform into a true paradise for winter sports enthusiasts. Ski resorts such as Gitschberg / Val Giovo as well as Plan de Corones are in the immediate vicinity of our farm. Toboggan fans, ski tourers, snowshoe hikers, and cross-country skiers virtually only need to step outside their holiday apartments and can immediately dive into fabulous winter fun.
What guests say about us…
Wonderful house (just modernized), splendid location (assured tranquility). The owners are exquisite and very hospitable people, always available. The apartments are super-equipped (washing machine, dishwasher, satellite TV, etc.), nothing is missing! We were very satisfied….
– Roberto via Google –
Nice experience made thanks to the professionalism of the guide Rudolf of the tourist office of Terento, we saw the preparation of the typical bread of Val Pusteria and then we tasted it together with the raspberry and elderberry juices and the freshly milked milk….
– Gabriella via Google –
Active holidays in South Tyrol 
for families and children
If you wish to make your kids happy, then take them on an active holiday in South Tyrol on the farm Tötscherhof. Farm holidays are a popular choice for families, which is no surprise, given the great recreational opportunities a farm holiday in South Tyrol has to offer. Nature serves as a gigantic adventure playground: There are many animals and a small playground with a trampoline, swings and slides, table tennis, and table football. Look forward to spending a great family holiday with your kids in the Pusteria Valley.
Daily breakfast service
and many delicious farm products
Dive into everyday farm life, as it is characteristic for the Pusteria Valley and the entire region of South Tyrol. During your farm holiday you may experience first-hand how we cut and dry hay on our alpine pastures. But that's not all: At the farm Tötscherhof, we make our own yoghurt, curd cheese, fruit spreads, and juices, just like in the good old times. Our farm products also include the delicious farmer's bread, which is freshly baked on Mondays from May to October. Enjoy it with fresh butter and indulge in the unique taste of food that has been homemade by a skilled hand. The morning bread delivery service will surprise you every day during your farm holiday in the Pusteria Valley with delicacies from our region. Your host family will be happy to show you their private mill and explain in detail how the flour for the hearty farmer's bread is ground.